Divorce mediation in Skokie can help soften the blow of parental separation for children by having both parties come together to work out issues pertaining to their kids. Rather than involving attorneys, who don't know your family, mediation allows you to be the decision makers. The process allows you to do what is best for your children. And, it allows you to work with a certified mediator who will guide you through the process to a resolution that is best for everyone. 
Mediation helps children understand their new family dynamic
Children often define family as them and their parents. When parents divorce, children can become confused about what's going on and why their lives are changing so drastically. When parents decide on mediation, it can signal to children that they are still loved by both parents and alleviate some of the stress they may be going through.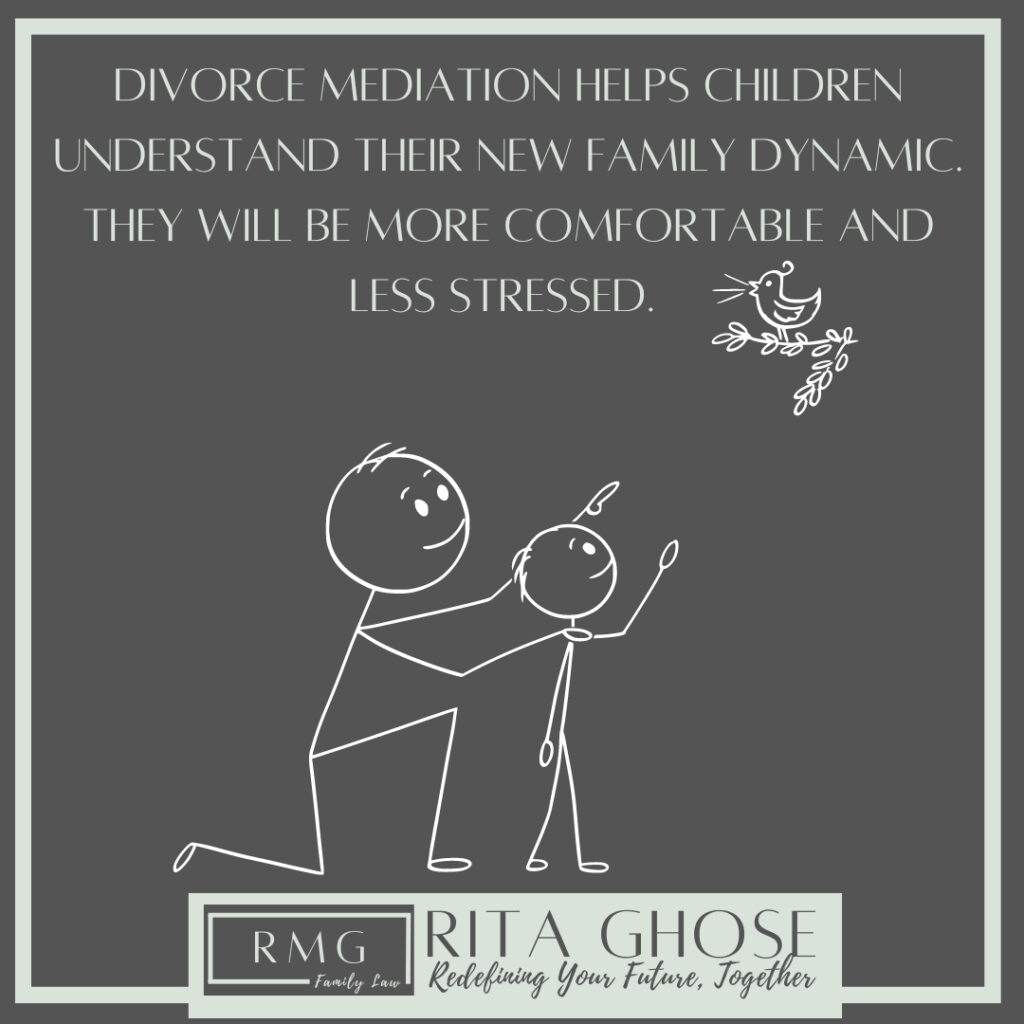 They will also be able to see you and your former partner working together to ensure there is a clear plan for them. They will have the security and comfort of knowing both parents want to be part of their lives, even when they are not together.
Custody arrangements, visitation schedules, and support can feel like something that is forced when a more traditional divorce process is used. Divorce mediation in Skokie, allows them to see that their parents are working together to ensure the children have a happy and healthy future with their entire family.
This amicable process will be a good example for them
You want your children to know that they are loved by both parents and experiencing this amicable process will allow them to see that.
In traditional divorce, animosity and arguments are commonplace. It can make children feel stressed at home or like they have to choose sides. However, divorce mediation in Skokie, is more positive because you and your former partner are working together. They will experience you and your partner negotiating in a kind, respectful manner towards a common goal. Later on down the road, they will understand that it is possible to work with someone, even if a relationship is over.
The mediation process can demonstrate to children that:
They are still important to both parents.
They are still loved by both parents.
They are still a part of the family, even though the structure is changing.
No matter what happens in the future, their parents will work to protect them.
Children will have a better understanding of what to expect, post-divorce
When children are able to see or experience the mediation process, they will know what to expect afterwards. If their parents are discussing child custody, for example, the children will be ready for the weekends at mom's or the shared holiday schedule between both families. This can help them prepare for the future and will be less of a shock when the time comes.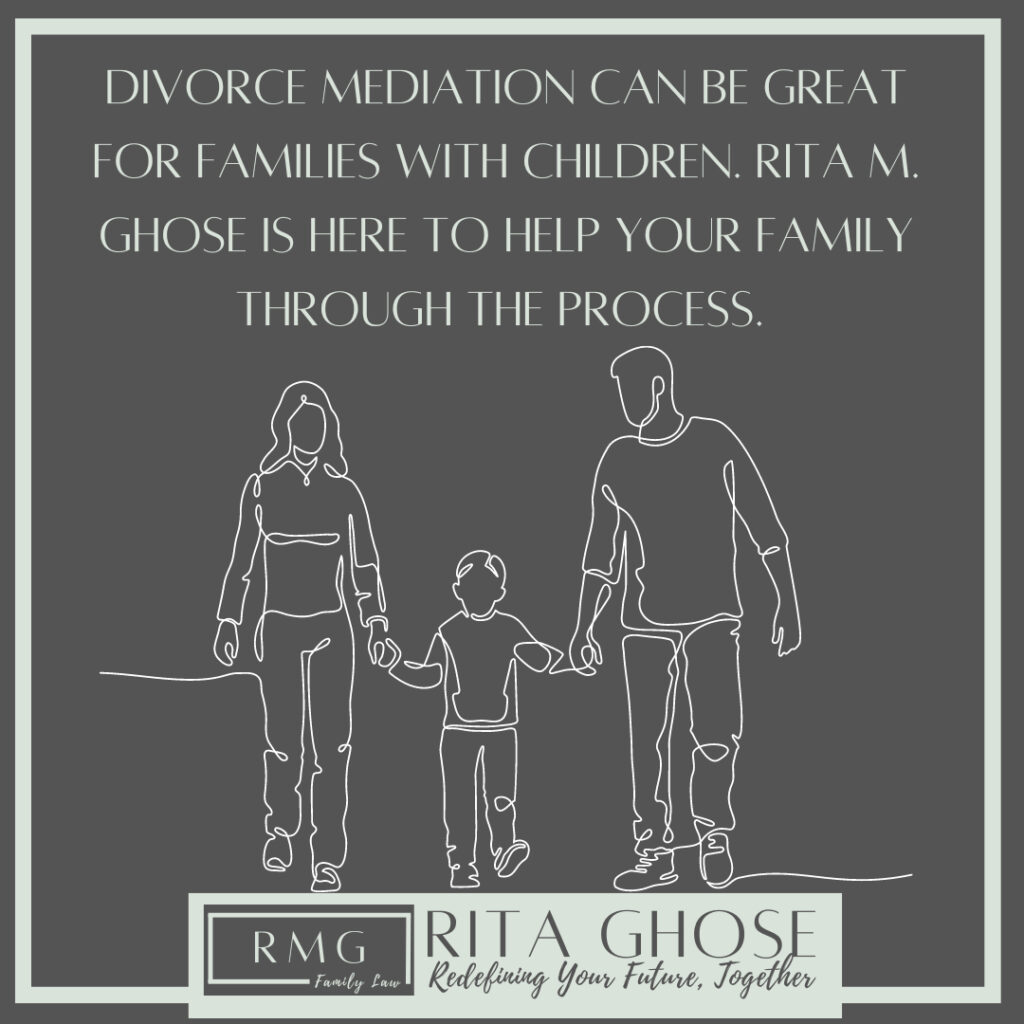 Also, they will have comfort in knowing that some routines will not change. If they are going to be staying at their school, or in their same home, knowing that ahead of time can be a relief and they will not have to worry about what might happen.
Since both parents are working together with divorce mediation in Skokie, they will likely have an easier time co-parenting after the divorce. That means that the children will have more consistency between homes. Having consistent rules and expectations helps build trust between parents and children as well as between siblings, which can help ease conflict within the family unit overall.
For Divorce Mediation in Skokie, Contact RMG Family Law
Children often feel more comfortable when they are involved in the mediation process. When divorce is pending, it's important for children to know that their parents will work together to come up with solutions that will allow them to still have a relationship with their entire family.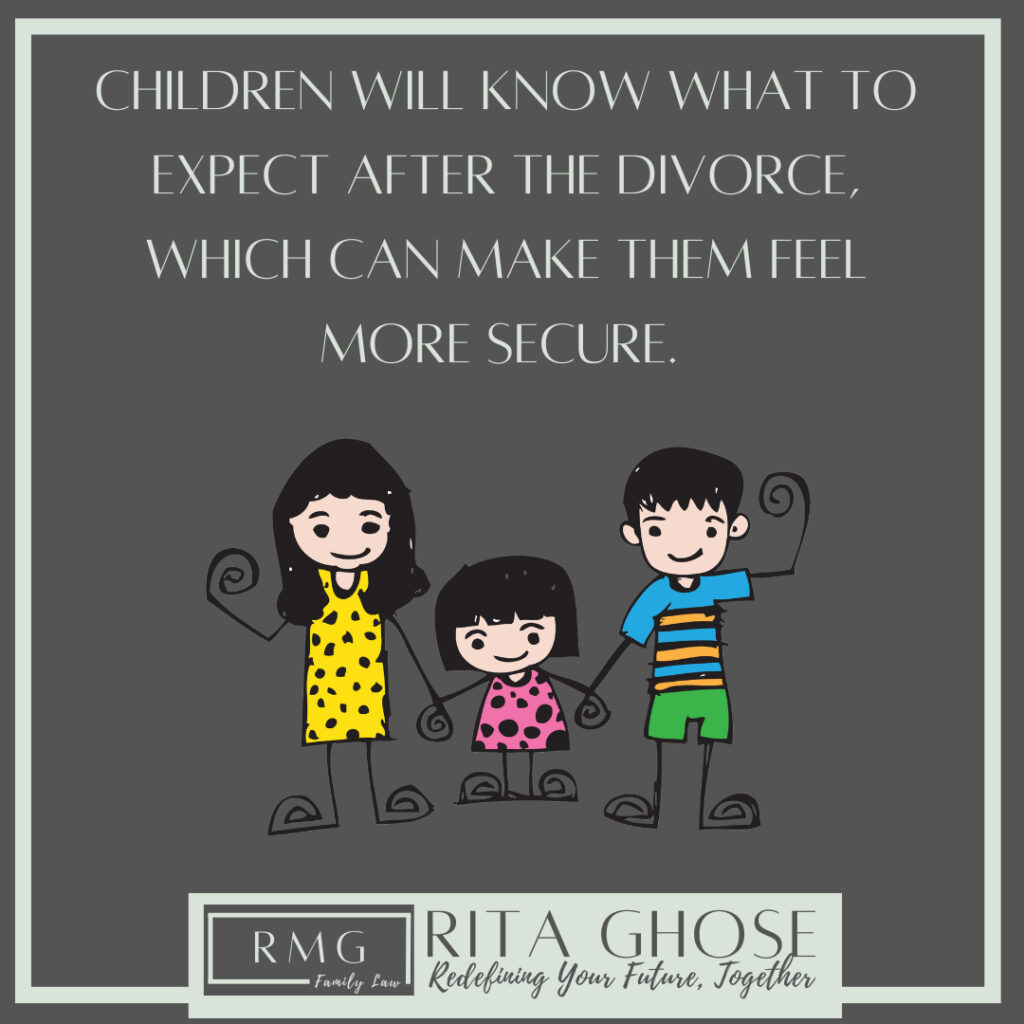 They feel more secure knowing that both parents were able to come to an agreement on how certain issues would be handled regarding the children instead of having an outsider come in and decide how things should be handled.
Divorce mediation can be a great thing for families with children. It allows both parents to come together and discuss the issues that affect their kids in a way that is amicable and fair. If you'd like to pursue divorce mediation in Skokie, contact RMG Family Law for a consultation.