When you pursue divorce mediation Evanston IL, you will be able to discuss the goals you have for your children and family and how you and your partner will work together to meet those goals. Important issues such as education, religion, medical decisions, and other day to day things will also be discussed. You will also make decisions about money and child support. Together, you and your mediator will work to create a co-parenting plan that is in the best interest of everyone involved.
Using mediation for your divorce is a win-win for both parties. This process ensures you can move forward and maintain a civil relationship. It is a great option if you have to maintain a successful co-parenting relationship for your children. Contact RMG Family Law today at 847-868-9532 for a consultation and to learn more about mediation.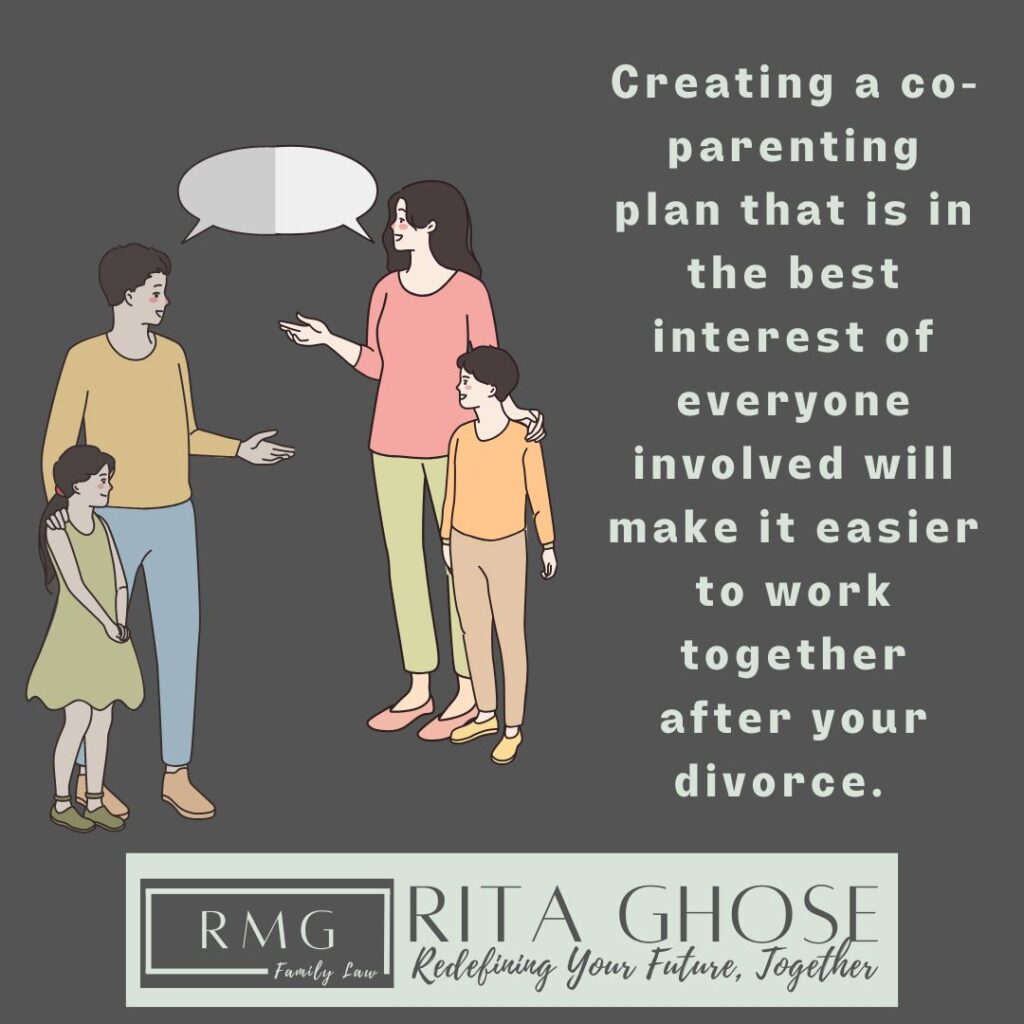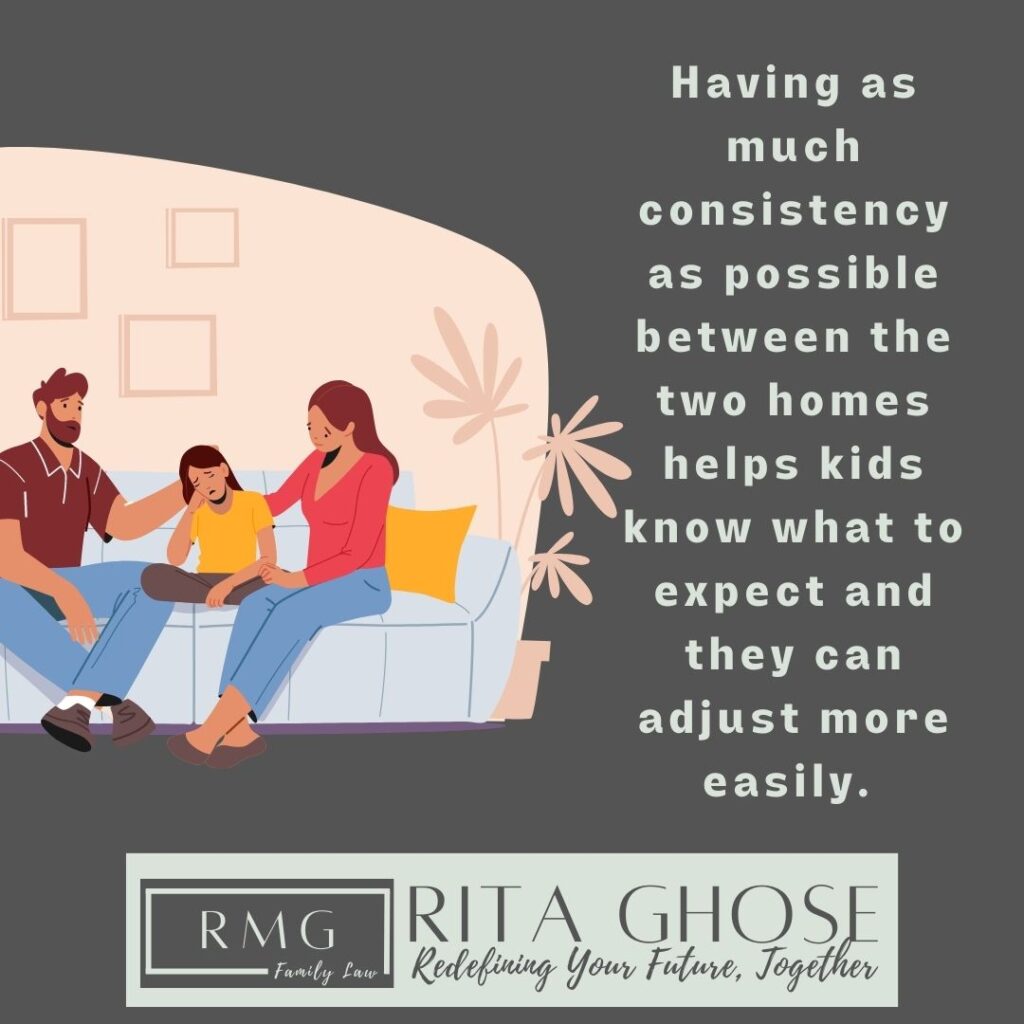 Successful co-parenting should benefit children
Successful co-parenting can benefit children's academic performance, relationships, and emotional health. Having as much consistency as possible between the two homes is an important part of co-parenting and is beneficial for the kids. When the rules at each home are similar, kids know what to expect and can adjust more easily. Agreeing on discipline, chores, and things for older kids, like curfew will show them that you have similar ideas on parenting and similar values.
Be sure to spend quality time with them, not only to help them with homework or take them to their theater practice, but to do fun things as well. Sharing in special moments like birthdays, parent-teacher conferences, or big events with your former partner will also benefit the kids. It will demonstrate to them that people can have respectful relationships and overcome hurt emotions.
It will take time to get on the same page and cultivate a relationship that is good for the children, but the effort will ensure that they are happy and healthy. When you engage in divorce mediation Evanston IL, your mediator will help you think about and plan for co-parenting. As you craft your parenting plan, you will discuss what you want your future to look like and make decisions to make sure your family's goals are realized. For an experienced divorce mediator, contact Rita Ghose today.
Co-parents should be open to listening and compromising
Co-parents should be open to listening and compromising. Listening is the most important tool in your co-parenting toolbox. When you listen to each other, you'll be able to understand where the other person is coming from and respond accordingly. This may sound obvious, but it's not always easy. When we're talking about something that's important to us, it can be hard not to interrupt or talk over someone else who has a different point of view.
If both parents can learn how to listen without getting defensive, they'll find themselves communicating better overall and working together more effectively as co-parents. If difficult issues do arise, it will be easier to work through them and compromise. Frequent check-ins with your former partner will help keep the lines of communication open. This will also allow you both to discuss any upcoming changes, how they will impact the kids, and what support they may need.
Avoid speaking negatively about the other parent
Co-parents should avoid speaking negatively of the other parent. Even if you had a fairly amicable divorce, you may still be feeling sad, angry, or even numb from all of the changes happening. These feelings are normal, but bringing them up to your children or always complaining about your former partner can cause children unnecessary anxiety.
First and foremost, your child loves their parents, both parents. When they hear this kind of rhetoric it puts them in the position of having to choose sides, which can cause them to become angry and anxious. Also, if children constantly hear that kind of negativity, they will have difficulty learning how to cope with their own emotions in a healthy way.
Things do not have to be nasty after a divorce. You love your children and want the best for them, so keep your comments neutral or even positive and keep your relationship as amicable as possible. 
Contact Rita Ghose today for divorce mediation Evanston IL
Co-Parenting is an important part of divorce, but it does not have to be difficult. If you are focused on what is most beneficial to children, are open to listening and compromising, and if you can avoid speaking negatively about your former partner, you can have a relationship that is beneficial for your children.
Remember that your kids want and need both of their parents. If you engage in divorce mediation Evanston IL, you will have the opportunity to discuss the goals you have for your family and how your co-parenting relationship can help you meet those goals. When both parents work together for the sake of their children, they will feel safe and secure. Contact RMG Family Law for a consultation and to start working towards redefining your future.