Divorce is a difficult process, emotionally, financially, and physically. There are ways, however, to make divorce less difficult. One of these ways is to divorce using an alternative dispute resolution process, e.g. mediation. If you're looking for a more amicable and thoughtful way to divorce, contact Rita Ghose, an experienced divorce mediator Skokie IL at 847-868-9532.
There are common stressors on marital relationships that lead to divorce. During the divorce process, setting those stressors aside allows everyone to move forward together toward a mutually beneficial resolution.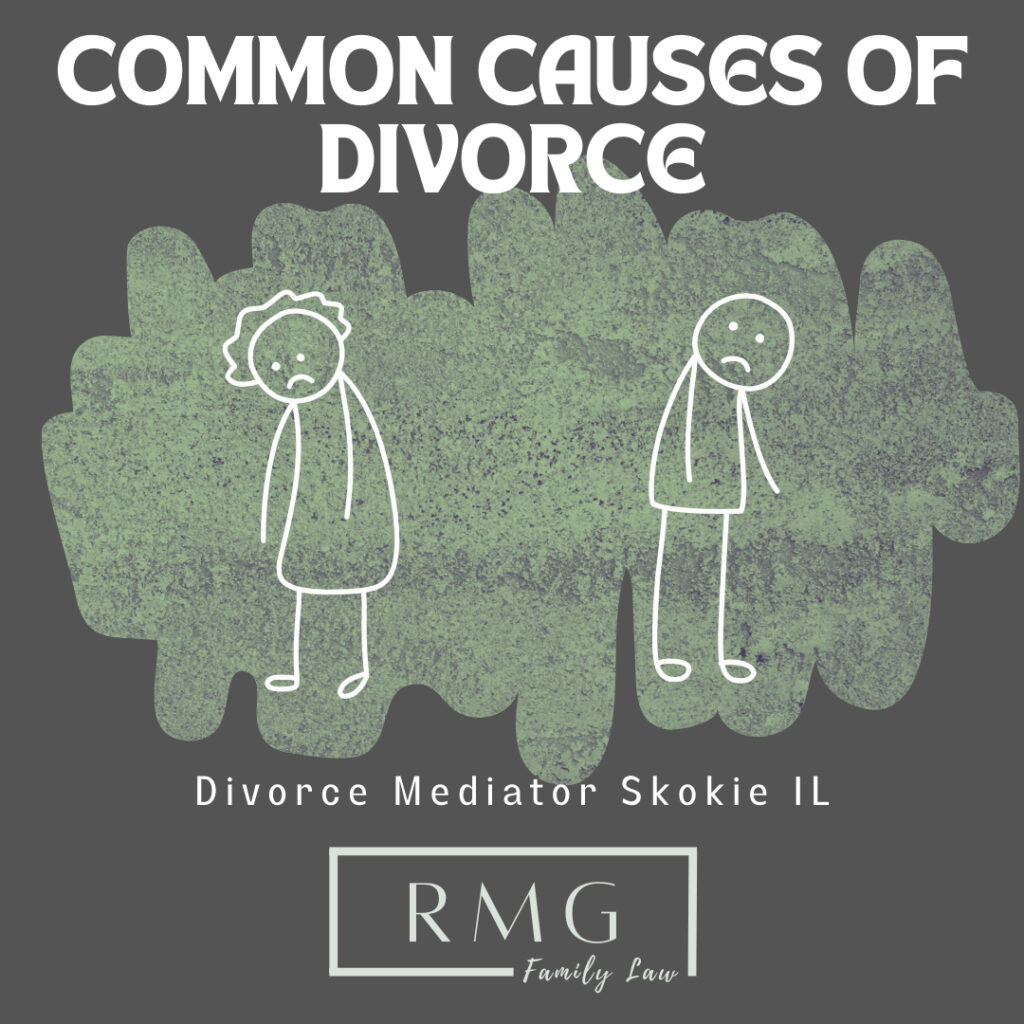 1. Communication breaks down
Healthy communication is key to a healthy marital relationship. When both parties are on the same page and can talk with each other openly about their feelings, it's much easier to work through any problems that arise. When communication breaks down, and partners stop talking to each other, couples may resort to yelling, arguing, and blaming.
Sometimes, couples are able to work on their ineffective communication with a marriage counselor or other neutral third party. When the breakdown is so severe that divorce is the best option for a family, a professional with compassion and experience is necessary. As a divorce mediator Skokie IL, Rita Ghose has used her expertise and training in communication skills to help couples work together to create a settlement that is in everyone's best interests.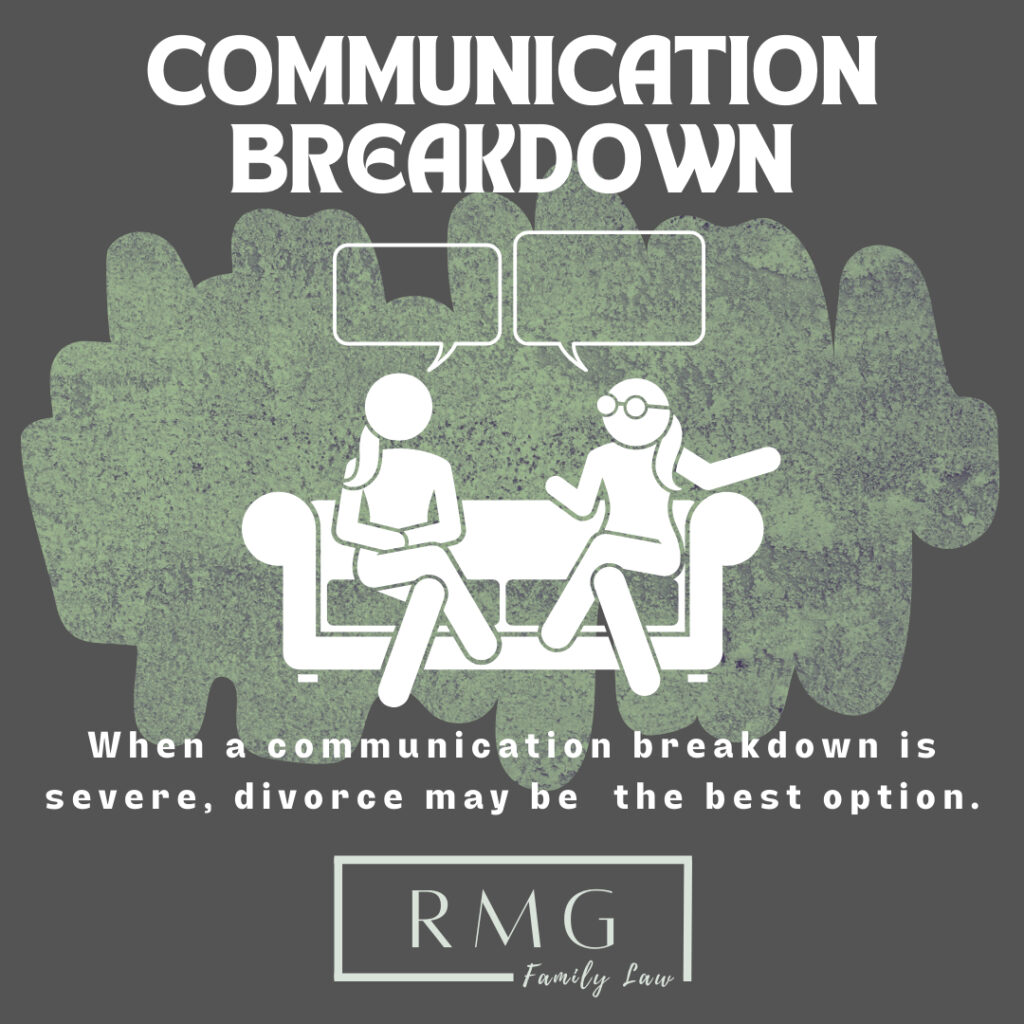 2. Loss of trust
Trust is a key component of any relationship, whether it's a friendship or romantic partnership. It's the foundation on which all relationships are built and it helps to ensure that both parties feel safe in their relationship with each other. When there's a breakdown in trust, and parties feel they cannot rely on each other, they begin to consider the end of their relationship and divorce as the better option.
When a party feels betrayed by his/her partner because they lied about a significant matter, it is difficult to move on. Occurrences that lead to a loss of trust are infidelity, financial dishonesty, or lies about major life events (such as job loss).
Although a loss of trust between the parties may lead to a divorce, the parties may still use an amicable process to reach a settlement. Parties who use mediation frequently don't trust each other. If the mediator is experienced, they will be able to help the parties set goals and work towards a solution that ensures fulfilling futures. Divorce mediator Skokie IL, Rita Ghose, and RMG Family has this experience and expertise. Contact Rita Ghose today for a consultation.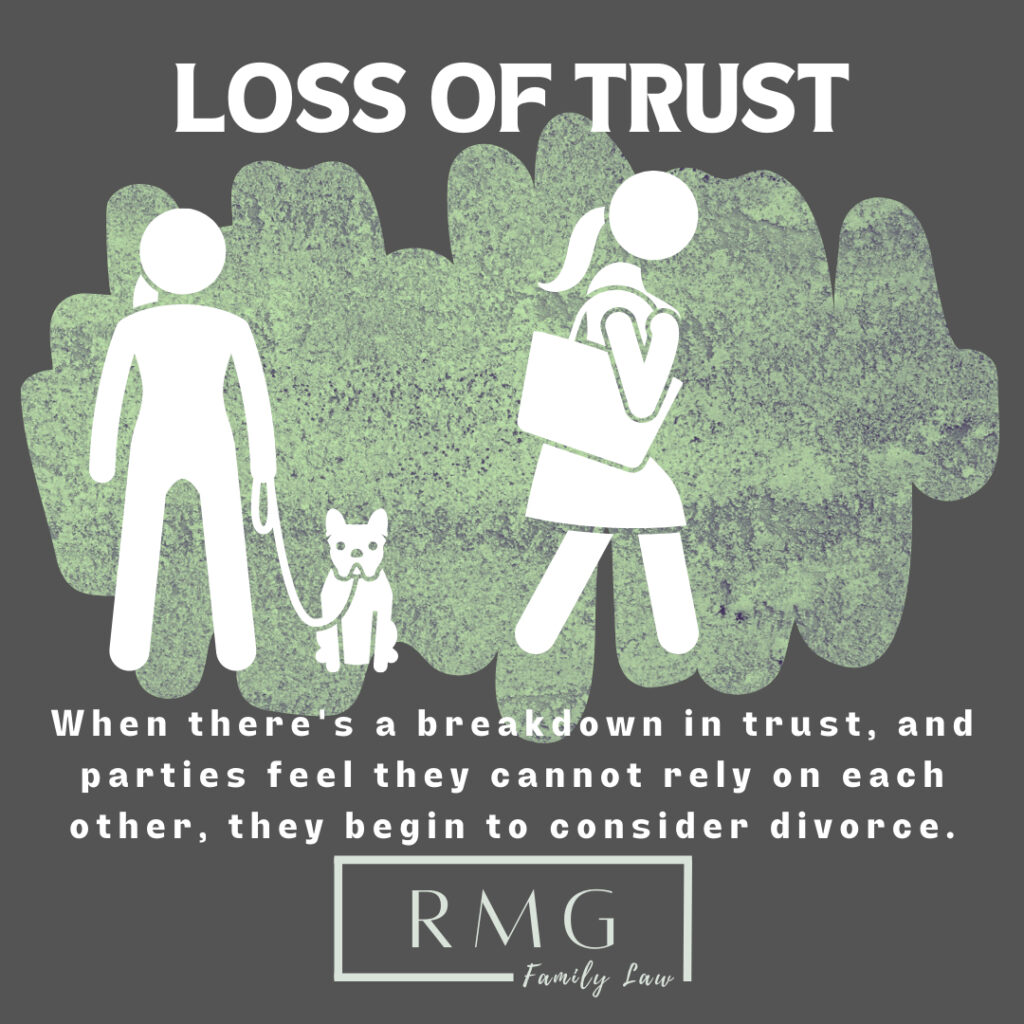 3. Financial Issues
Financial stress often leads to divorce. Spouses often don't spend time discussing their financial goals. They may fail to set a budget or may not have a plan for how to allocate income. Without this advance planning or open dialogue, there are misunderstandings that lead to partners becoming upset with each other regarding spending or savings habits.
At the end of the marriage, both parties want to walk away feeling financially secure. Divorcing using a traditional court process, people spend a lot of money arguing about their money. They end up with less money to divide due to legal fees. Using an alternative approach to divorce may save parties time and money, setting them up as best as possible for the future.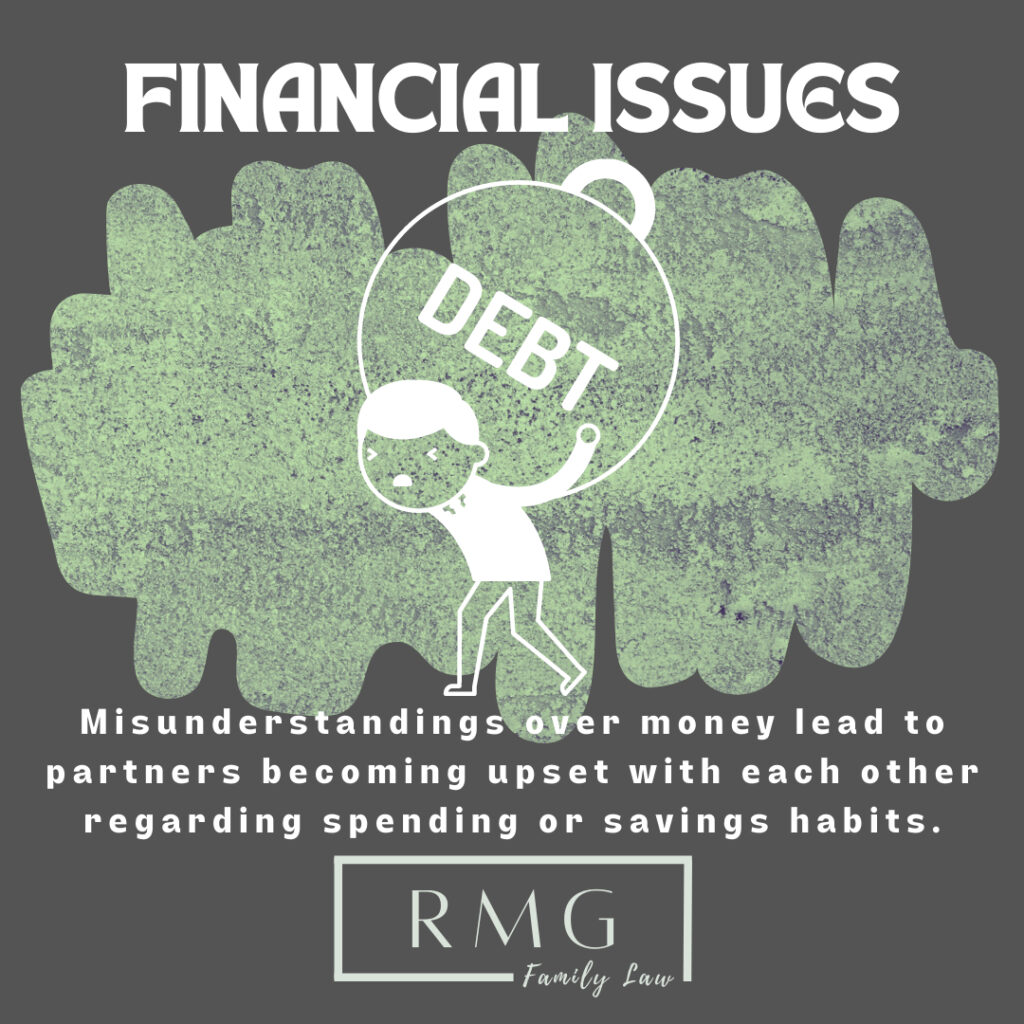 Divorce mediator Skokie IL, Rita Ghose, will help you resolve your issues
Your relationship may not have been peaceful, and the end of your relationship may not have been peaceful. That does not have to, however, hinder your ability to have an amicable and more peaceful divorce.
Rita Ghose, a divorce mediator Skokie IL can help you and your partner have a productive and healthy discussion regarding essential issues. She will help you come up with a plan to meet your goals for your finances, family, and future. Contact Rita Ghose and RMG Family Law today for a consultation.