When you decide that divorce is the best option for you, it is important to find the right process and the right divorce attorney to guide you through that process. Alternative dispute resolution (whether it's collaboration or mediation) empowers people to make their own decisions about their divorce. At RMG Family Law, we focus on divorce mediation Skokie. Mediation allows you and your partner to work with a neutral third party to create a settlement that benefits everyone.
Divorce is not easy, but when it is necessary, it can be amicable. If you think through important objectives in advance, it can help you work through issues and craft goals and solutions that will help your family move forward. Contact Rita Ghose today for a consultation at 847-868-9532.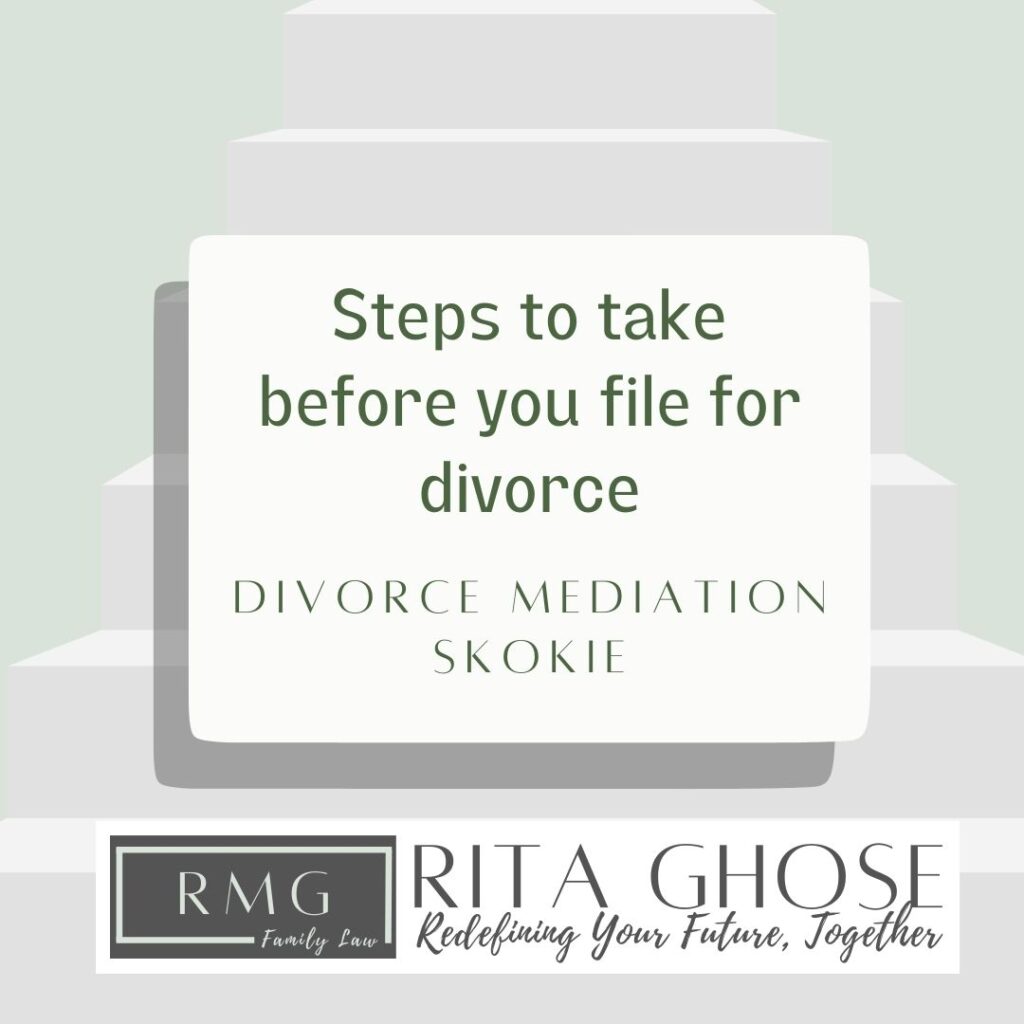 Make sure divorce is the right choice for you
Divorce is not a decision to be taken lightly. It can be an emotionally painful process, and you need to make sure that divorce is the right choice for you and your family before proceeding with it. If you feel like your emotions are out of control, this may not be the best time to make such a life changing decision. Under these circumstances, it may be best for couples to start by consulting a marriage counselor or therapist in order to work through difficult issues.
You need to make sure this is a sincere decision and not an emotionally reactive one. You need to think about the long term consequences and ask yourself if you are ready for the emotional and financial consequences a divorce will bring. If there are children involved, you need to consider what is best for them.
If you have decided that divorce is the best option for your family, then you may want to consider divorce mediation Skokie with RMG Family Law. Rita Ghose will work with you to make informed decisions about your family and your future.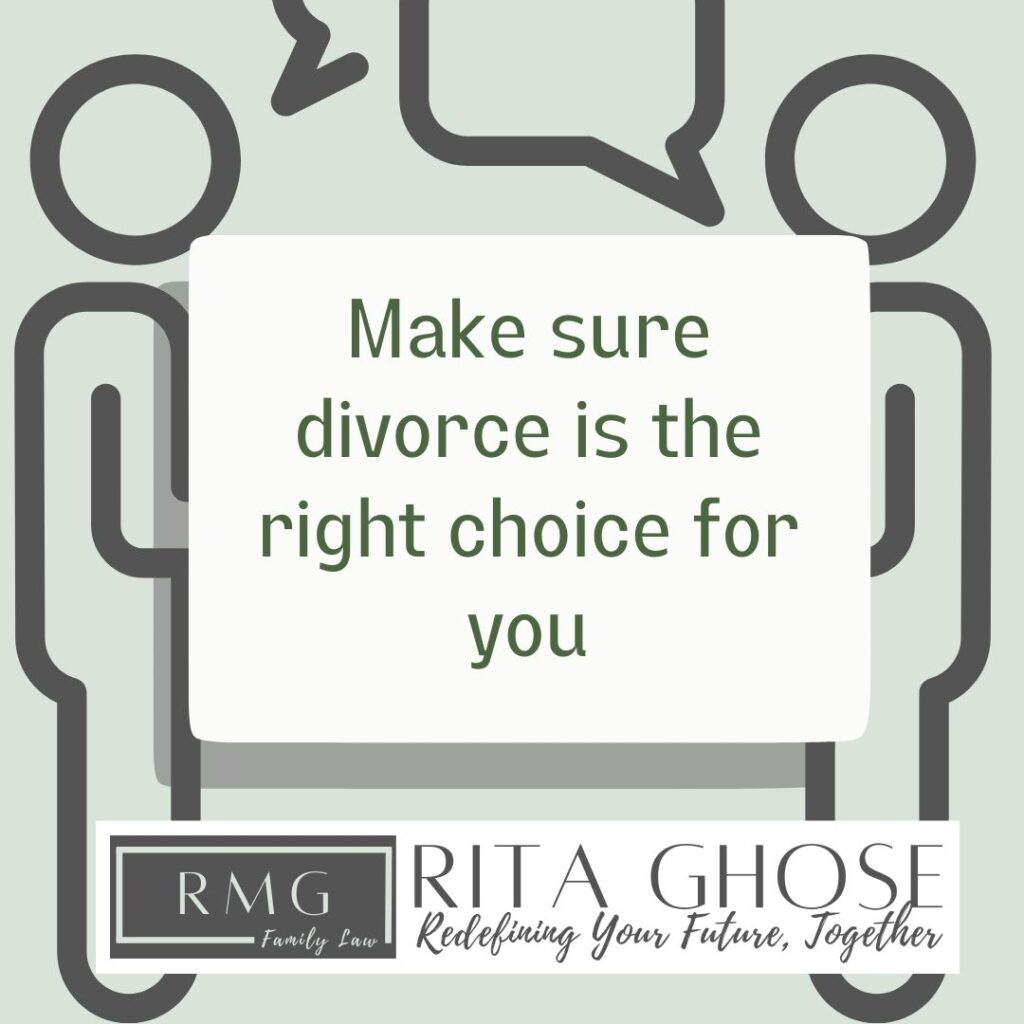 Be ready to talk about important issues
If you have children, you will have to be prepared to discuss parenting and custody. This can include: where they will live, how much time each parent will spend with them, who will make health care and other important decisions, what will happen during the holidays and vacations, and other things that can affect your childrens' lives and their futures.
You will also have to address financial and property issues. Make sure you have pay stubs, bank statements, bills, documents for saving and investment accounts, tax returns, and other financial and property documents organized and ready to discuss with your mediator.
Alimony and child support will also be topics you want to prepare to discuss. There are guidelines for both that your mediator will help you understand. The mediator will also help you stay focused on the goals you have for you and your children so that everyones' lives are disrupted as little as possible.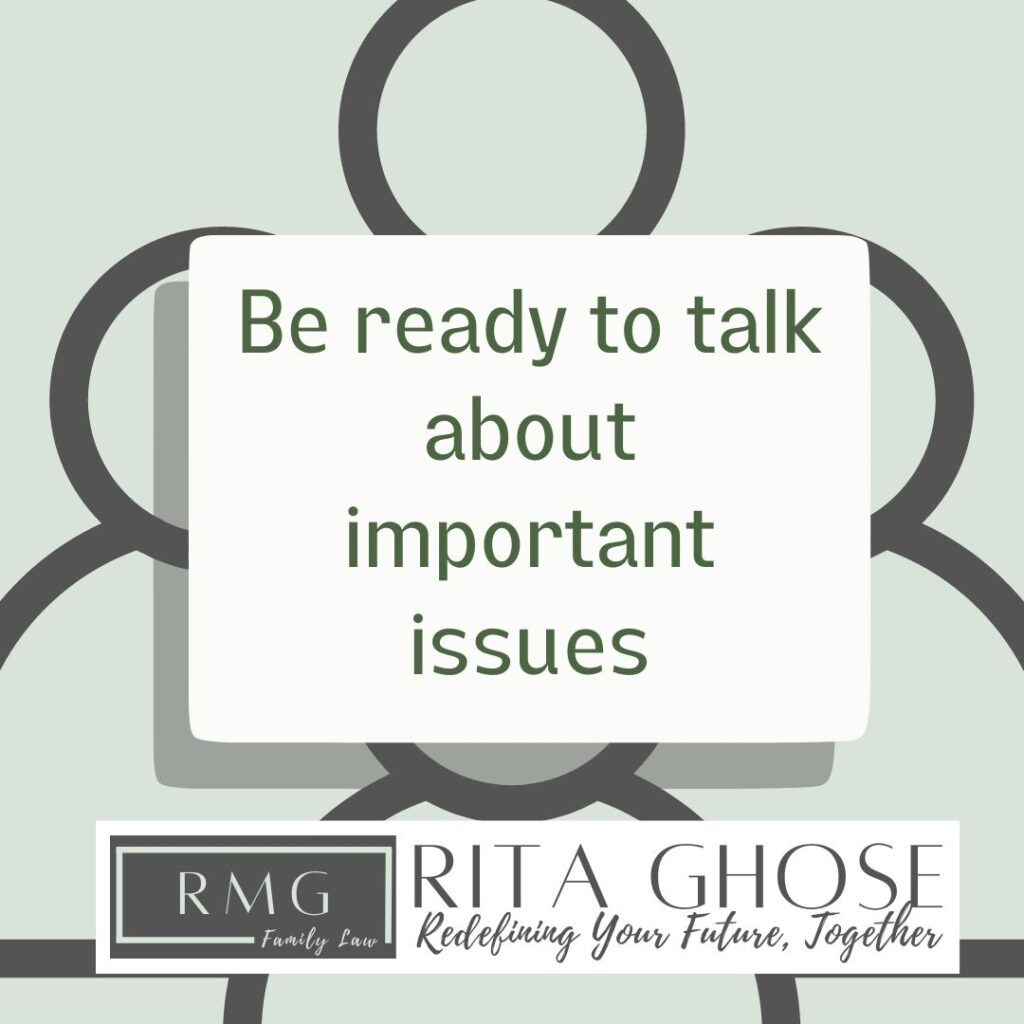 Consider divorce mediation Skokie as an alternative to traditional divorce
If you and your partner are considering divorce, divorce mediation Skokie may be a good option for resolving your issues. Mediation is a process where you and your spouse meet with a neutral third party (the mediator) to discuss the different aspects of your divorce. The goal of mediation is to come up with a settlement that both parties can agree upon and sign off on.
Although every case and facts are different, mediation is typically shorter, more cost effective, and less adversarial than a traditional divorce. When the process starts, the mediator helps you to identify your primary goals, any potential obstacles, and to develop strategies to address those obstacles. If you do not want to leave major decisions up to the courts and a judge who doesn't know you, mediation may be the option for you.
If you decide that mediation is the right approach, you want to choose your mediator carefully. You want to ensure that your mediator is certified, which means that they have been specially trained to help divorcing couples resolve their family law issues. Make sure your mediator has experience with divorce and does not have a professional or personal relationship with either you or your partner.
Divorce mediation Skokie gives you more control over the outcomes
Divorce can be one of the most difficult things that you will go through in your life, so you need to make sure that it is the right decision and that you are prepared to go through the process. This decision affects your entire family and you want to make sure that you resolve your issues as amicably as possible.
Divorce mediation Skokie gives you and your former partner the ability to set goals and make decisions for your futures. If you decide that an alternative approach is best for you, contact Rita Ghose, a certified mediator who will help you craft unique solutions to meet your goals and resolve your issues.